LANOX™ OXYGEN LANCING SYSTEM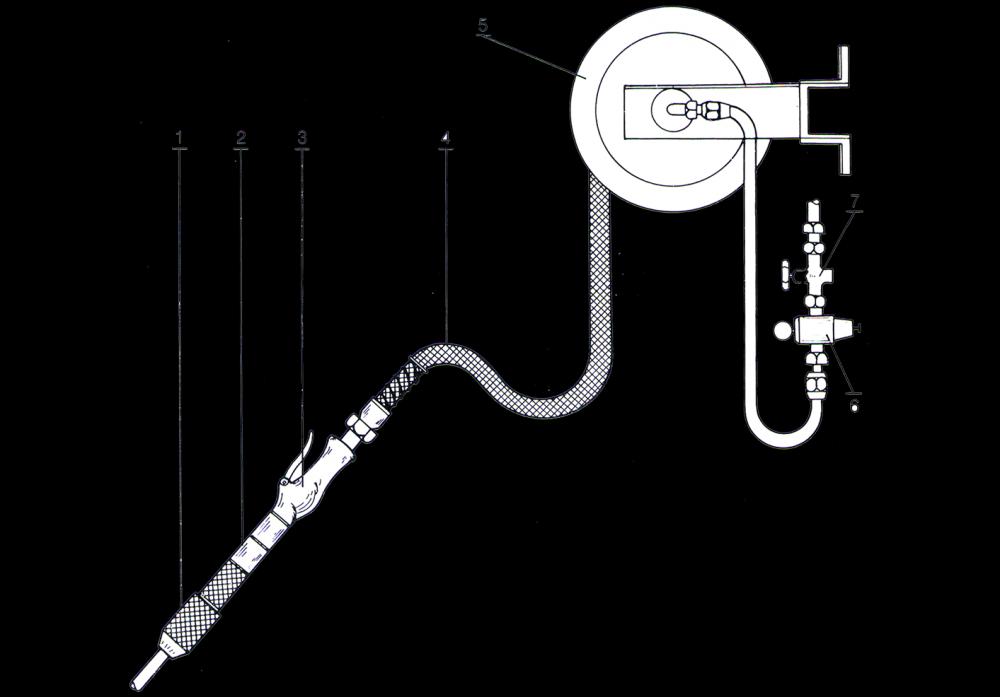 LANOX™ OXYGEN LANCING SYSTEM
ROBUST : Construction suitable for rough-use in steel plants as well as easy in handling.
SAFETY : Due to automatic shut-off of system in case of backfire or Slag-Return or overheating.
SAVINGS : In manpower as single operator has full control on oxygen instead of 2 people as at present.
SAVINGS : Due to larger range of tolerance on the diameter of the pipes.
SAVINGS : In Oxygen as only required amount is allowed to pass and secondly no leakages in Oxygen.
LANCE HOLDER
Holds the Oxygen pipe and seals it too. Holding done by means of a chuck enabling usage of larger range of tolerances on pipe. Unthreaded pipe to be used thus eliminating cumbersome threading operation.
LANOX SAFETY DEVICE
Shuts the flow of Oxygen in case of Backfire, Slag Return or overheating. Does not allow flow of gas in either direction unless pipe is fully inserted and clamped. Ideal safety device avoiding emergencies altogether
LANOX SAFETY SHUT-OFF VALVE
Allows flow of Oxygen only when continuously pressed against spring pressure. Monoblock type valve made from single piece ensures no leakages. Excellent valve giving full control to operator to open fully, close fully or pass only required amount of Oxygen.
LANOX SECURITY HOSE DRUM
Ensures that the hoses are automatically wound on the drum by means of a coil spring. Ensures that hoses are not lying on shop floor. Complete with Rotary Coupling, the Hose Drum is made from robust steel construction and guides the hose smoothly in and out of the drum. Useful equipment to avoid accidents on shop floor and also to keep the plant neat and tidy.