Installation of the Slide Gate System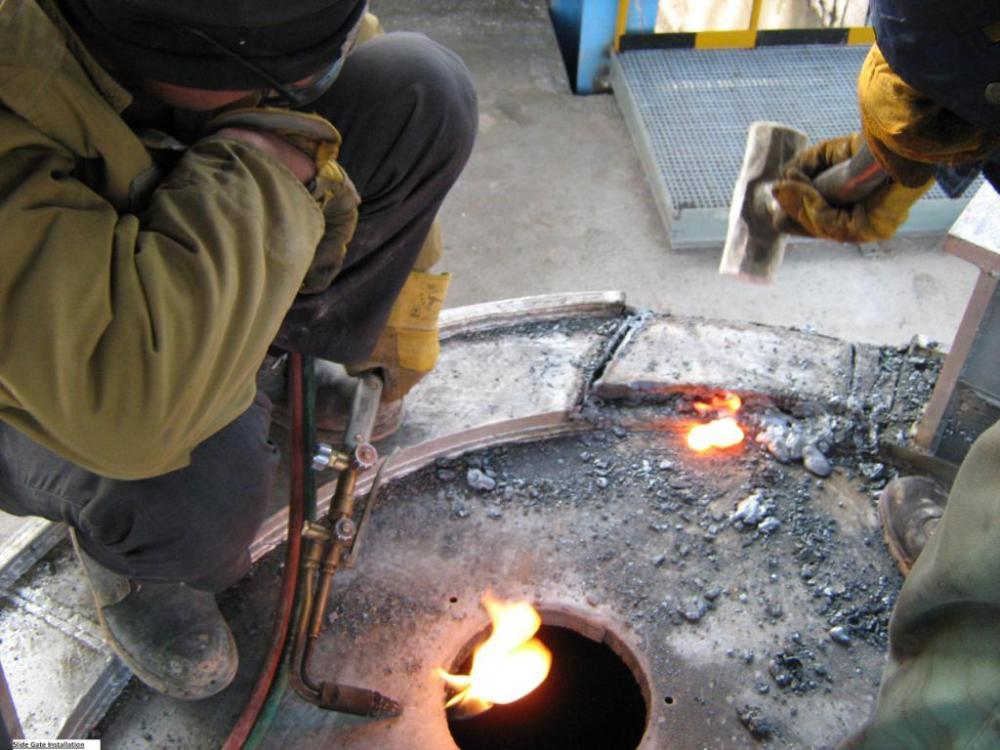 Lavox Thermic Cutting System for cutting through Jam Refractory and Concrete Mass.
This is the latest development from the house of Intermetal.
Some of the major features and advantages of the LAVOX Thermic Cutting are :-
Can generate a temperature in excess of 3000oC.
Cuts/Melts into Lava, Stainless Steel, Alloy Steel, any metal or non-metal, Ceramics, Refractory Blocks etc.
Can be used for Cutting rectangular blocks out of RCC Slabs without noise or hammering.
Vibration free and thus excellent for demolition.
Cuts anything under water.
Does not need Electricity or Compressed Air System is portable.
Some of the applications of the LAVOX Thermic System in the Steel Industry are :-
Piercing Ceramic or Refractory Lining Blocks.
Tap Hole Opening for Slide Gate, Tundish, Blast Furnace etc.
Rremoval of jam of SS or any alloy Steel, Cutting Slag etc.
Cutting Nickel or other blocks.
Cleaning Shrouds etc.
LAVOX Thermic Lance (consumable) is to be used alongwith LANOX Oxygen Lancing System (Capital Item).