Hydraulic Power Pack Assembly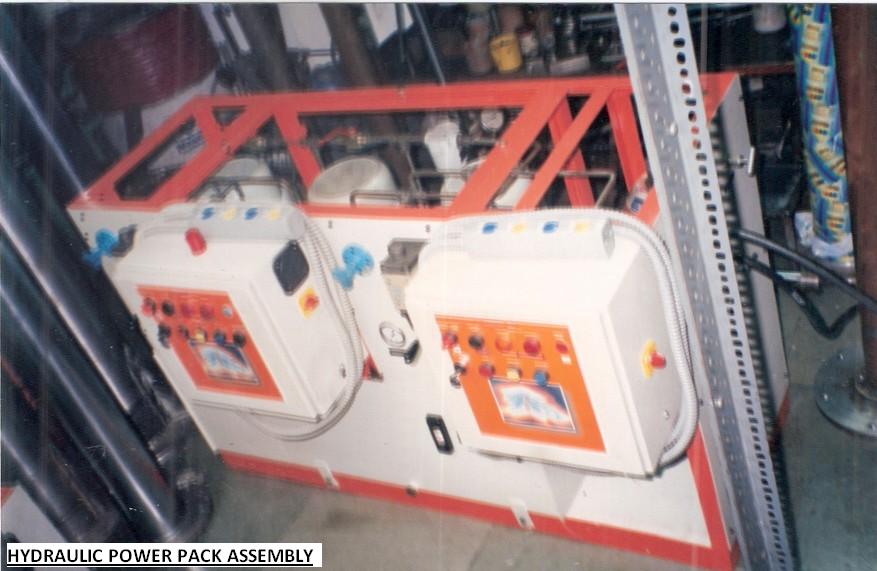 Slide Gates are offered in two models:


Round gates - With SS Plates for Food Grains / Pharmaceuticals. Its Features include.
Pneumatic actuator with remote control.
Positive & uniform pressure between plastes to ensure that no grains are trapped at the edges.
Self-cleaning type using only stainless steel plates comin in tough with food grains / pharmaceuticals.

Heavy duty gates - For Gravity Action Flow of Industrial Materials such as cement, Minerals & Chemicals.
Carbon steel heavy duty construction.
Slide Plates made from alloy steels to resist abrasion.
Steel liner deflects materials away from seals and rollers.
Rectangular section of suitable sizes.
Pneumatic actuator for on / off or positioning controls.

All the Slide Gates offer.
Remote / manual control
Custombuilt
Infinite positioning
Hoppers with Slide Gates.
All Slide Gates offered as standard Models or Custom Built with full service support availability of Spare Parts.