ASSEMBLIES & SPARES FOR CCM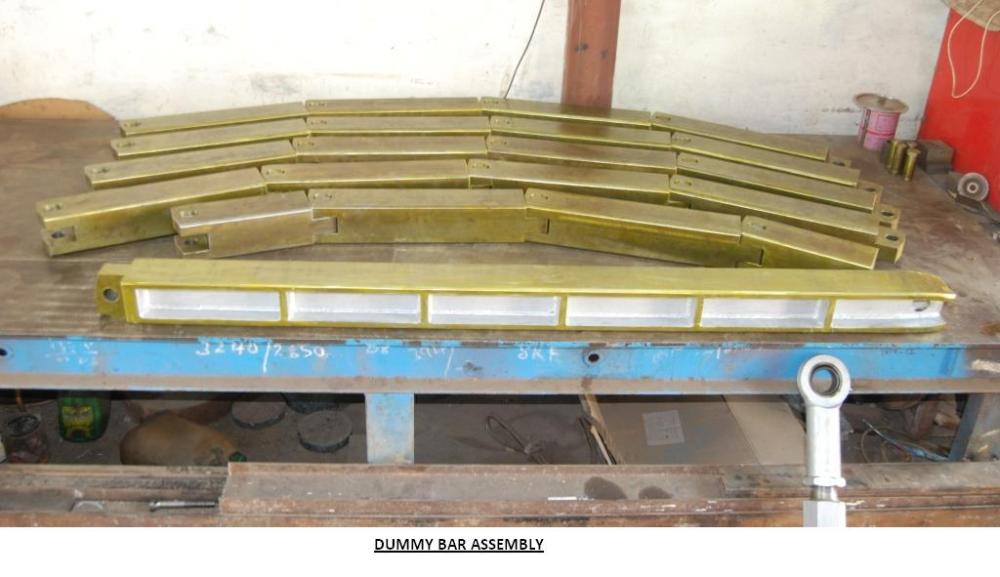 ASSEMBLIES OF CONTINUOUS CASTING PLANTS IN STEEL PLANTS
Continuous Casting Plants is the heart of any Steel Plants. We design & manufacture all assemblies of Continuous Casting Machine such as:-
Mould Jacket Assemblies including all Flanges, SS Inner Casing with machined corners and as well as the Guide Roller Assembly.
SS Spray Aprons, Spray Pipes, Headers as well as Spray Nozzles.
Oscillation Mechanism.
Tundish Lifting & Lowering Mechanism as well as Tundish Trollies.
Aluminium / SS Templates.
Withdrawal Roller Assembly & Hydraulics & Controls.
All equipments are designed to suit from 4mR to as large as 12mR machines suitable for section sizes from 100 x 100 mm to 250 x 320 mm billets & blooms. All assemblies can be offered in regular Steel Grades as well as in Stainless Steels.